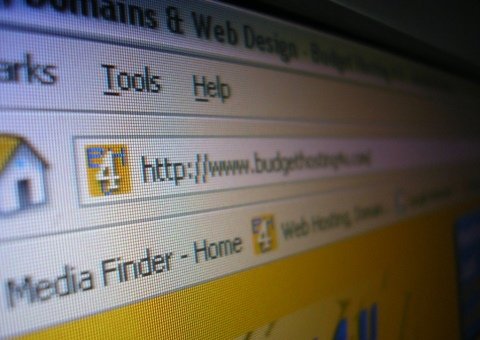 So here's a question for you.  Where have you spent the most time and money – on building your website or on promoting it?  I'll take a wild guess here and say that you spent the lion's share on the former.  Give me 2 minutes of your time and I'll try to convince you that it should be the other way about…
In training sessions I often ask participants the same question.  I ask them to imagine that they are running a retail store and they have spared no expense.  The signage is perfect, the shelves are well stocked and the assistants they have employed are professional and courteous.  Then I ask them to imagine that their store is based in the middle of nowhere.   Most people's websites are like that – they invest in making it look great but don't promote it. It therefore doesn't attract any visitors / customers and is therefore a complete waste of money.
Most small businesses say that their website doesn't generate any business so is a waste of time.  Their website is probably fine, but no thought has been given to promotion.  Here are some quick tips to promote your website; but don't worry, if all this seems daunting, table59 is launching a website promotion service to do this for you.
– If you are a local business make sure you register with Google Places.
– Submit your website to Google and Bing (at least).
– Submit your website's Site Map.
– Read and reread my blogs on discovering and deploying your Google keywords.
– Install Google Analytics to track how many visitors you are receiving and what they look at on your site.
These activities will have an immediate impact on the promotion of your website with Google, but let's not forget that Google is only part of the promotion story.  As you can see from the following chart visitors are attracted to your site from Referrals and Direct Traffic – what are these and how can you improve traffic from these sources?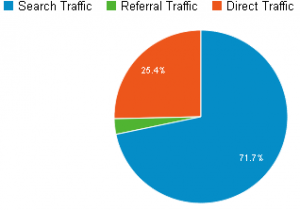 Referral Traffic
Referral Traffic relates to visitors who clicked on a link on another website or email to come to your website.  Increase this by making sure you place links to your website on your emails, Facebook Page and on any business directories you are registered with.  Google Places is a business directory and will show up as Referral Traffic in your Analytics.
Direct Traffic
Direct Traffic relates to visitors who happen to remember your website address and type it directly into their web browser (e.g. Internet Explorer).  Increase this by making sure your website address is on all your stationery and any other direct promotional items that you produce.
I understand that this might seem a bit too complicated, but it really is important and therefore worth the effort.  Put simply, forgetting to promote your website is just like locating it in the wilderness where no-one is able to find it.   If you would like to discuss how table59 can help you to promote your website, just contact us.
https://www.table59.co.uk/wp-content/uploads/2013/01/banner2.jpg
340
480
Stuart McLean, Founder of table59
https://www.table59.co.uk/wp-content/uploads/2021/08/table59_final_logo.jpg
Stuart McLean, Founder of table59
2022-04-24 06:05:09
2022-05-02 09:10:59
Build it and they Won't Come