This week I had the great pleasure of taking some time off to attend a friend's wedding in Donegal.  It gave me and the family a chance to enjoy the fantastic weather AND a great chance to use my mobile to search for local things to do.   Here is a summary of some of the good and the bad practices I came across with best practice tips.
Very few of the websites I visited were easy to read on my phone.   Either the text was too small or the images didn't fit on the screen.  It was hard to select a menu item, which meant it proved difficult to find the information I needed.  Some of the sites visited also used flash animation or were based on out of date technology,  which meant they didn't show at all!
This leads me to mention the first bit of best practice:
Make your Website Mobile Friendly
Your website needs to work on a mobile device – fact.   On a previous blog I mentioned that this time next year most people will be viewing your site on their mobile.  Case made.
Make sure the
Important Information

is Really Easy to Find

There are a few things that are really important when browsing a local company website.  These are particularly important for businesses chasing tourists,  just like the ones I was looking for, but unfortunately very few sites had that information.  This is the second piece of best practice – make sure all of this information is readily accessible:

– Contact Phone number should be at the top of every page of the website
– Location map should also be clearly visible
– Testimonials should be easy to find

So why is it important to make this information so easy to find?  Well, unless we have uninterrupted access to wireless internet, we are going to incur data charges for browsing the Internet on our mobile phones.  This is particularly unpleasant when are overseas, potentially suffering data roaming charges.  Put simply, we aren't going to spend a lot of time online searching for things to do, so we need information to be immediate and relevant.
You Don't Have to Close the Sale on the Website
An easy trap to fall into is to try to secure payment through the mobile device, via a payment form on the website.  Given that we are already impatiently trying to find immediate and relevant information, we are unlikely to conduct a transaction through the mobile device.  In all cases, it is best to encourage the visitor to place a phone-call or at least an email enquiry (which must be followed up).  This reduces the possibilities of losing the sale.
The Winner – Tullagh Bay Equestrian Centre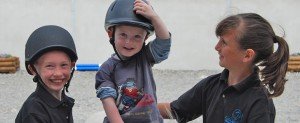 I couldn't be paid to sit on a horse.  However, my wife and kids love them, so the search began from our hotel in Donegal for a horse-riding centre, and Tullagh Bay Equestrian Centre was the winner by a stretch.   Check out their website at http://www.tullaghbayequestrian.ie/.  The centre has their phone number, email address and location map easily visible on every web page together with links to their Facebook and Twitter accounts.   The site is mobile friendly and it is easy to read about the services they offer and to get a feel for the character of the business.  This is a family run business, which is one of the most friendly and professionally run businesses I have come across.
As ever, if you have any questions about please do not hesitate to leave a comment.
https://www.table59.co.uk/wp-content/uploads/2013/07/Travel.jpg
250
720
Stuart McLean, Founder of table59
https://www.table59.co.uk/wp-content/uploads/2021/08/table59_final_logo.jpg
Stuart McLean, Founder of table59
2022-05-07 00:41:58
2022-05-05 11:52:24
Put your Phone Number on your Website